---
Explore Waupaca & Local Guide Map

While you are staying with us during your Wisconsin vacation, there are plenty of things to do and see. Throughout the year, our area is host to a number of special events such as the Iola Car Show, Midwest Renewable Energy Association (MREA), Waupaca's Strawberry Fest, Chain O' Lakes Blues Fest, and the EAA Fly-In at Oshkosh.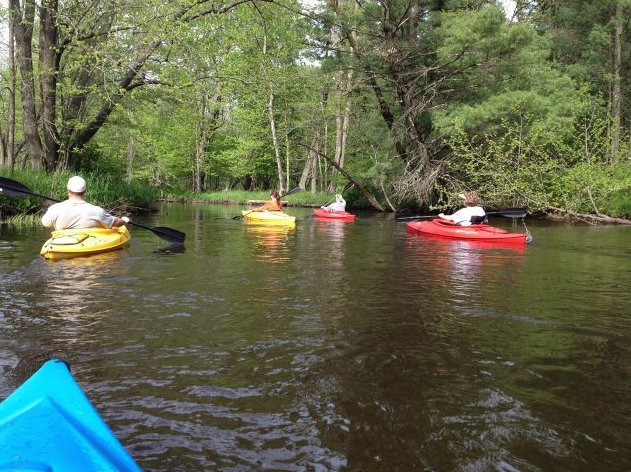 A night out on the town might include a casual dinner in a local pub or a romantic table for 2 with a lakeside view. Whatever you are craving, see what our local restaurants have to offer.
Waupaca has something to offer everyone, no matter what your hobby: ice fishing, shopping, biking, hiking, dining, antiquing, or just relaxing. Just outside The Apple Tree Lane's front door is the Crystal River that flows from the Chain 'o Lakes. Take a canoe trip down the river, fish in the lakes, or take a part in any number of water sports from boating to swimming. Enjoy winter skiing at Hartman Creek State Park, Iola Winter Sports Club, Nordic Mountain or the Granite Peak Ski Area, or visit during any season to experience the Ice Age Trail. This national scenic trail provides a number of activities throughout the year.
The local Waupaca Area Chamber of Commerce has many listings for upcoming activities.
Also, check out Explore Waupaca for more information on our area.
Local Guide Map
Click the icon next to "Apple Tree Lane B&B" for local attractions
Innkeeper's Itinerary
Whether you are visiting to Explore Wisconsin or Visit Waupaca, let us help you plan your stay!
If you enjoy outdoor activities and adventures, shopping, dining, or just relaxing and enjoying the pure natural beauty of all the lakes and rivers…Waupaca is the place for your next getaway! And our Waupaca WI bed and breakfast awaits!
Whatever the season, we have some great suggestions for you to spend your time in the Waupaca area!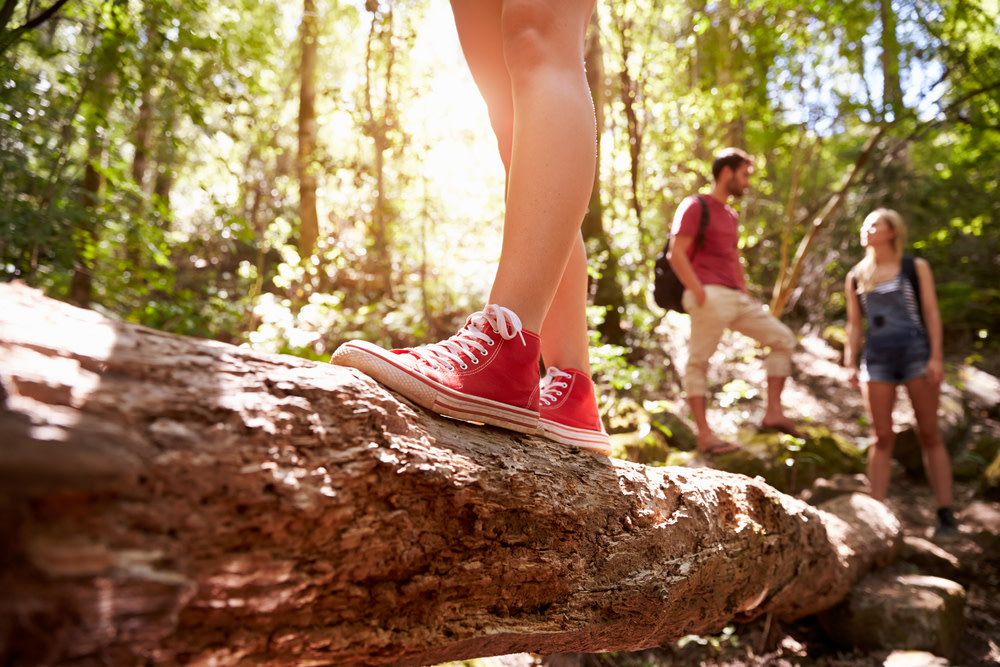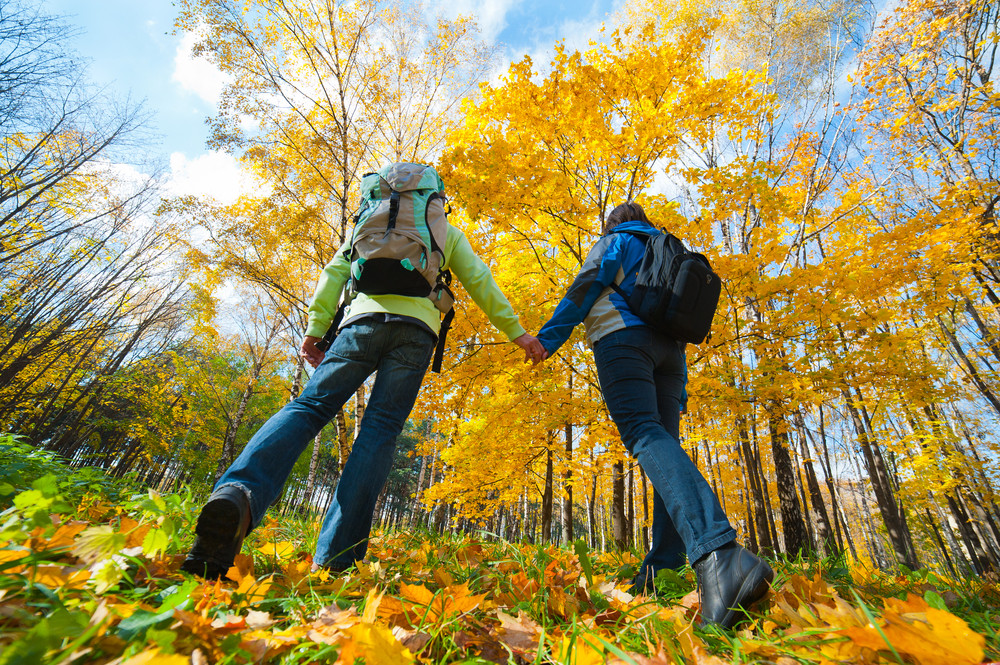 Innkeeper Itinerary – Our Picks for your Spring/Summer Wisconsin Getaway
---
Day One
Your day starts by grabbing a cup of coffee, opting to take it out to the covered porch or on a short romp down to our stretch of the Crystal River, where deer most likely will greet you as the sun rises! Anticipate a delicious breakfast that awaits you.
It's glorious weather in Waupaca, so it's time to get outside and enjoy all the area has to offer.
If you're a golfer, begin your day on one of the area's beautiful courses; there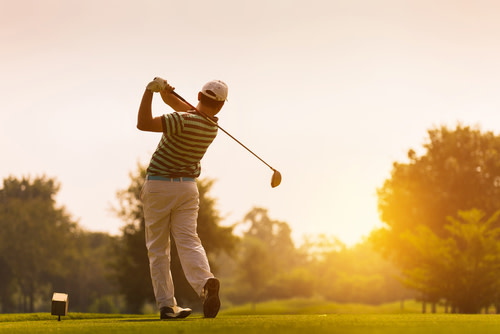 are several to choose from. Foxfire, a championship 18 hole course rated 4 stars from Golf Digest, is a short 5 miles from our B&B, Glacier Woods, Iola, boasts sweeping elevation changes and glacier rocks offering stunning views from hole to hole, and Sentry World, Stevens Point, a world-class 18 hole course, a pinnacle of parkland golf, with the legendary "flower hole" where 33,000 flowers surround the gently sloping green. Don't miss PJ's at Sentry World as your 19th hole stop, outside on the patio, overlooking the course.
Or if you're not a golfer and biking is more your thing, Waupaca has some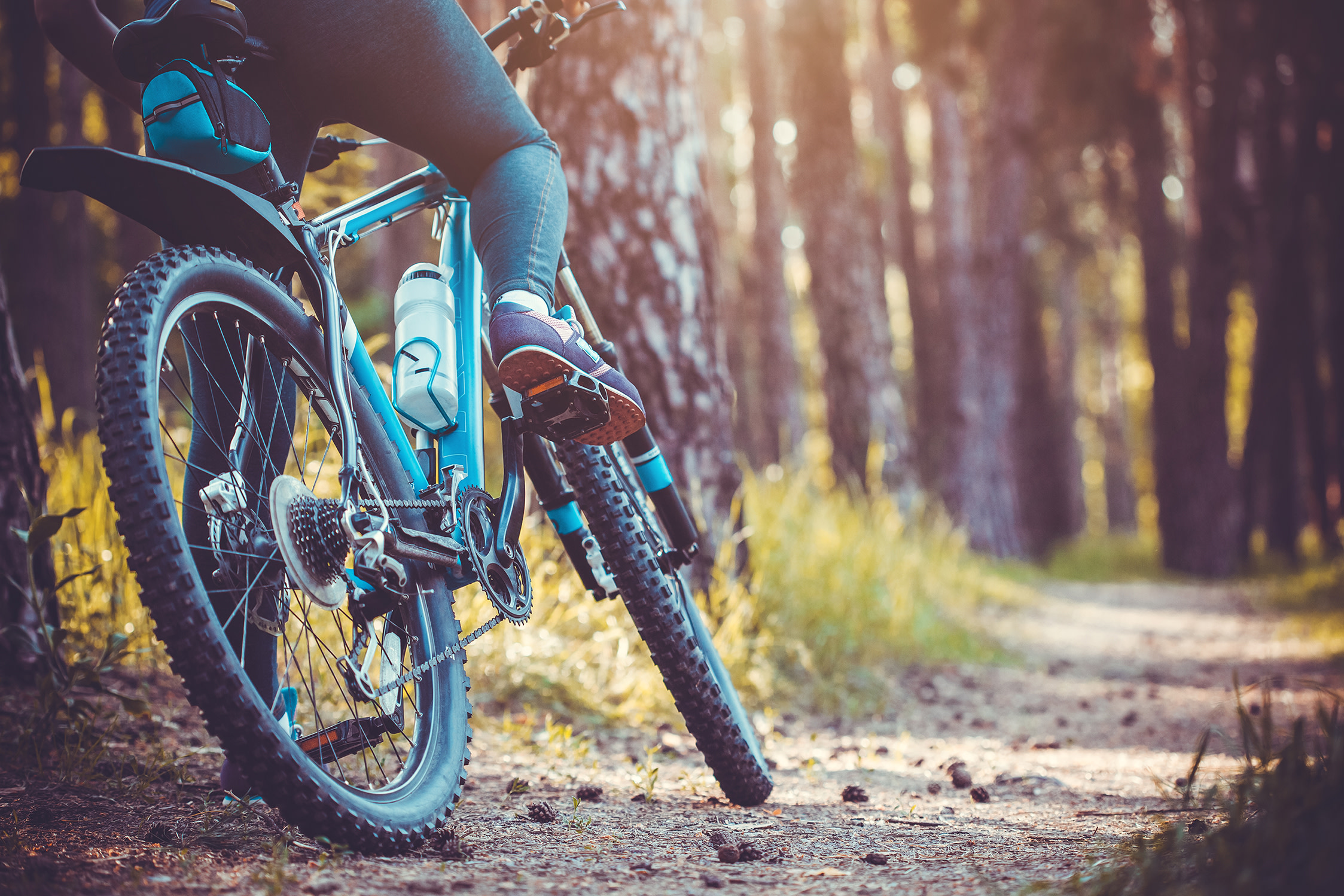 wonderful trails, Rustic Roads, and bike lanes to enjoy. One of our favorites, the Wau-King Trail, leaving from the B&B, riding backroads and neighborhoods until you hook up with the bike lane by South Park. The trail brings you into the Chain 'o Lakes. If you return to the B&B, you have gone about 14 miles or you can make a longer ride by continuing to Hartman Creek State Park and the nearby Rustic Roads. We also love the Tomorrow River Trail. Ask us for biking maps of the area.
Now you've worked up quite the appetite, so take a break for a tasty lunch at Little Fat Gretchen's, with its 1950 diner vibe, on historic Main Street. Save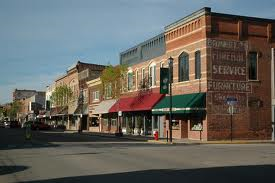 room for the homemade raspberry/rhubarb pie. After lunch take time to stroll up and down Main Street. This is specialty shopping at its best, with wonderful finds and friendly and helpful service. Don't miss the homemade fudge at Main Street Marketplace. As you are strolling, head south on Main Street that ends at South Park. There you can visit the Hutchinson Historical House, enjoy the park, fishing pier, or beach. South Park is an old fashion swimming beach, complete with high and low dives, slides, beach house, and an ice cream truck that you may see. Or head to Chain 'O Lakes Bar & Grill, and sit outside on their massive deck, catching the ball game on the outdoor TV or watching a game of volleyball on their outdoor sand courts. After lunch, stroll up and down "QQ" and visit the unique shops, once lakeside cottages turned into a one-of-a-kind shopping experience. Don't miss Christine's Boutique!
After your day's adventures, head back "home" to the tranquility of the Apple Tree Lane B&B to relax with a glass of wine, sun tea and some fresh homemade cookies. Step out on the covered porch, making yourself comfortable on the wicker lounge chairs or glider overlooking the garden, head down to our river and sit on the bench, or nap in quiet solitude of your room and enjoy!
After a nice rest, dinner awaits. Waupaca has a casual and laid-back atmosphere with a variety of restaurants, most independent and non-chain, to experience. Tonight is a great night to enjoy T-Dubs downtown by the river, a cozy and friendly Irish Pub atmosphere, with a varied menu including Irish fair. Split a Guinness shake after dinner-trust me! Another downtown favorite, Simpson's, a traditional Wisconsin Supper Club atmosphere, where a brandy old fashioned must be ordered. If you happen to be near the square on Friday night, you may find music at the historic band shell, with folks pulling up lawn chairs to enjoy music and friends. The Rosa Theater is across the way, if you want to grab a movie. Or, come back to the B&B, grab a fishing pole and try your luck down at the river or simply stargaze; a great way to top off a beautiful day in Waupaca.
---
Day Two
Whew! What a great day spent yesterday exploring the area's golf courses or biking trails, shops, etc. Let's make today, enjoying the water, and the Waupaca area has both lakes and rivers to explore!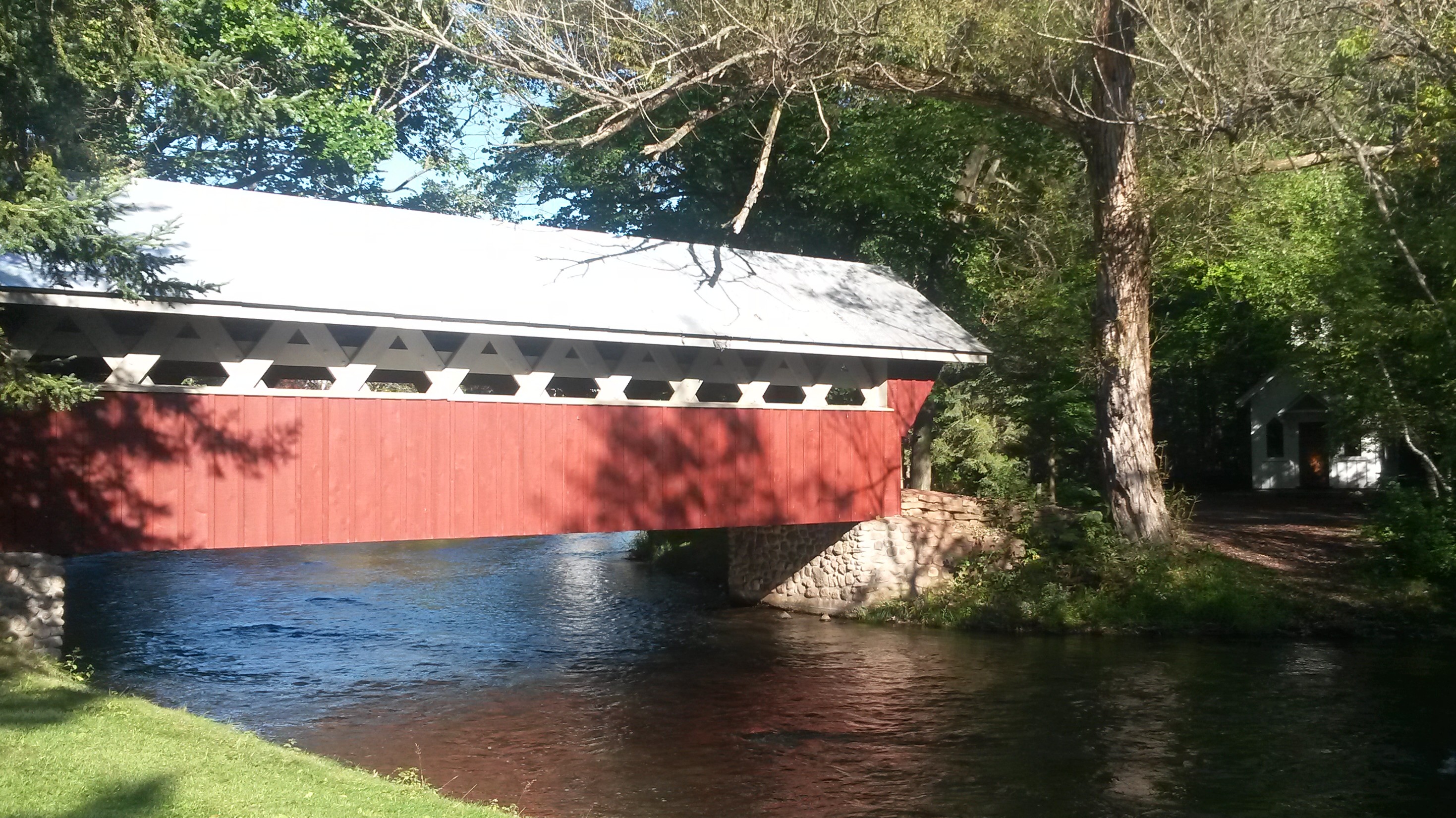 After savoring another delicious breakfast, take a relaxing and scenic ride on the historic sternwheeler boat from ClearWater Harbor on the Waupaca Chain 'o Lakes. The 1 ½ hour narrated tour will give you an overview of the Chain, where you will experience the pristine waters. You may even decide that you should rent a pontoon for the afternoon to further enjoy the chain. ClearWater Harbor is a great place for both indoor and outdoor dining and waitress service to the boats from the pier too.
If you are looking for some adventure, let the folks at Adventure Outfitters equip you for your kayak trip, complete with transportation. 3 adventures… lakes or rivers! SUP and other rentals, including bicycles too-trail map included. We can help you plan your adventure for any time during your stay when you book with us!
Grab a swim in Shadow Lake at South Park, where the Waupaca Area Triathlon is held, Hartman Creek State Park, and the pier at Marl Lake.
Dinner tonight at ClearWater Harbor or the Wheelhouse Restaurant, where you will find casual indoor or outdoor dining. Check the schedules, as both places have bands to enjoy some summer music. Grab an ice cream at nearby Scoopers. Hint: Go for the small sizes or you will never be hungry for your breakfast the next morning!
---
Day Three
There is so much more to do in Central Wisconsin! Check out all of our local attractions and recommendations on the next pages.
Outdoor Attractions
Enjoy the Waters:
ClearWater Harbor Boat Cruises - 1 ½ hr. narrated tour on an authentic sternwheeler of the pristine Chain O' Lakes
Ding's Dock - Canoe or tubing trips down the Crystal River beginning in the Chain O' Lakes
Wolf River Trips - Short & Long tubing trips down the Wolf
The Red Mill - A historic Grist Mill, shop, restaurant, scenic covered bridge & chapel on the Crystal River
Adventure Outfitters /Waupaca Kayak Adventures - Your one stop resource for outdoor gear, sales, rental, service and outings.
Becker Marine - Boat rentals, nothing like renting a pontoon for ½ day or a day
Taylor Lake Marine - Boat rentals, nothing like renting a pontoon for ½ day or a day
Swimming: Hartmann Creek State Park, South Park, Marl Lake Swimming Dock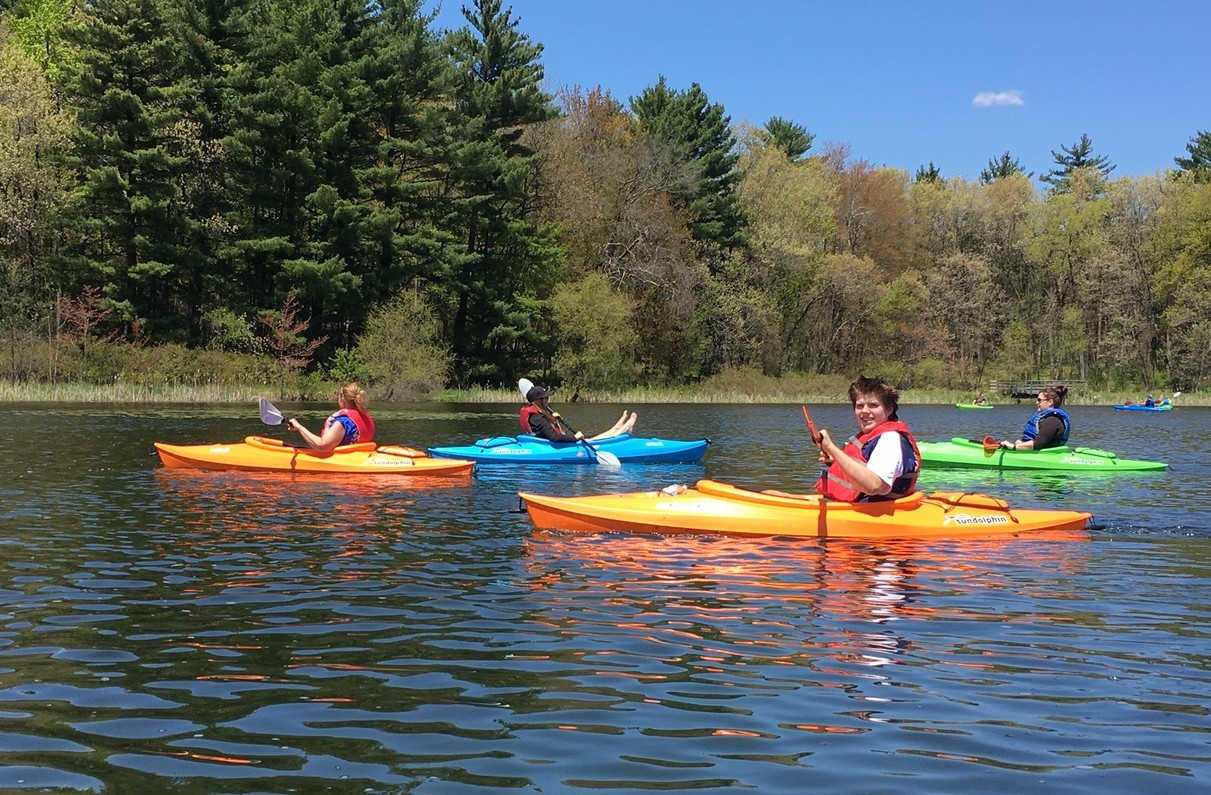 ---
Ski/Hike:
Granite Peak Ski Area - beautiful ski area in Wausau
Nordic Mountain - great tubing hill in Mt. Morris
Adventure Outfitters - Your one stop resource for outdoor gear, sales, rental, service and outings.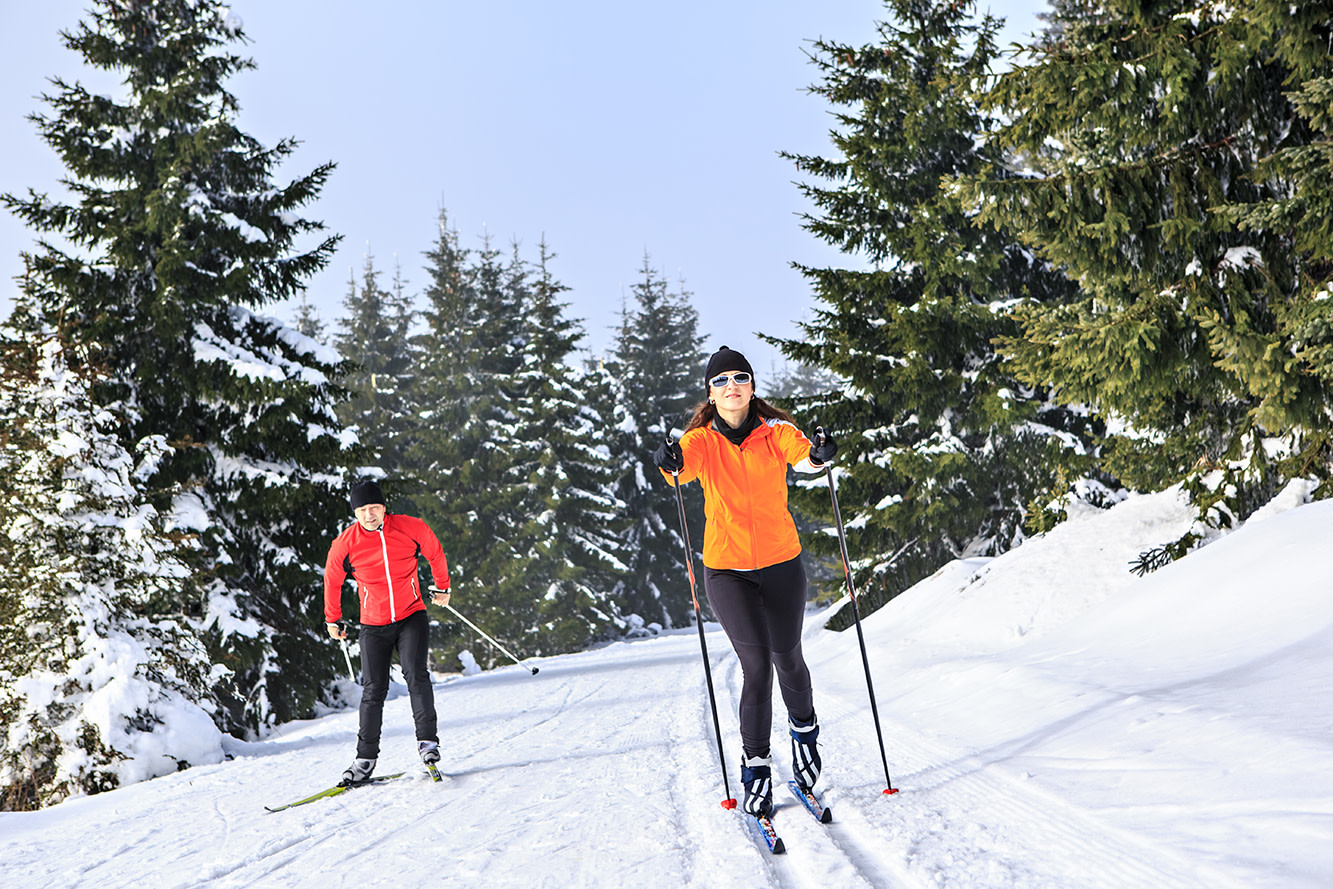 ---
Parks:
Hartmann Creek State Park - hiking, swimming, horseback riding
South Park - Old fashion swimming beach with high and low dives, Waupaca Area Triathlon
Swan Park - Skate Park, baseball, playground, hiking, sledding hill
Brainard Bridge Park - picturesque with connecting bridges on Waupaca River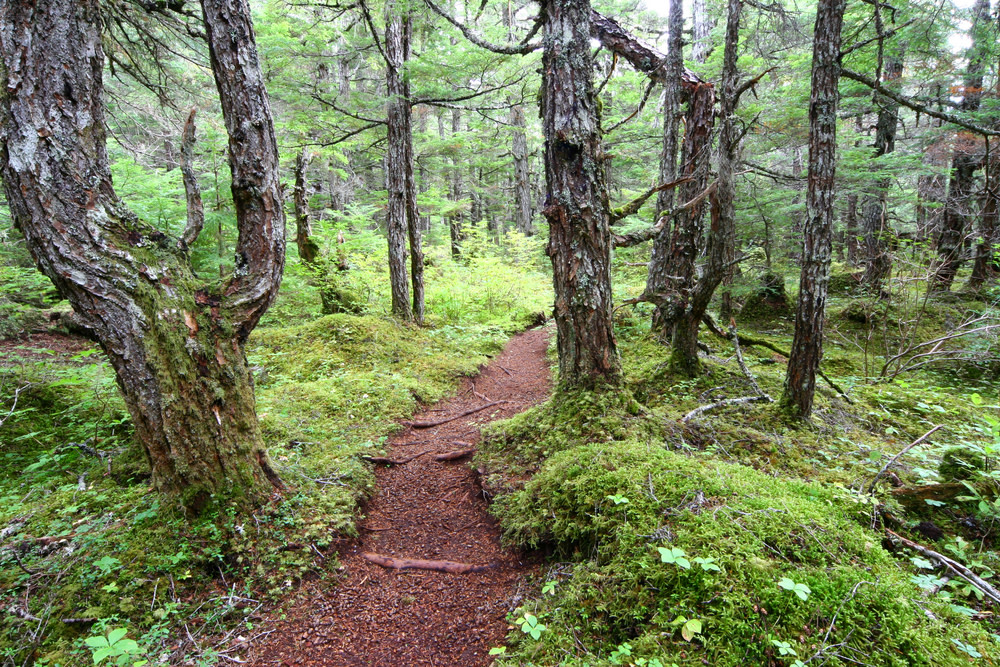 ---
Golf:
Foxfire - 18-hole course in Waupaca
Glacier Woods - 18-hole course in Iola
Hidden Waters - 9 –hole course in Waupaca
Sentry World - 18- hole course in Stevens Point
Tom Thumb Miniature Golf - Reminiscent of the 1950's, near mid-section of the Waupaca Chain O' Lakes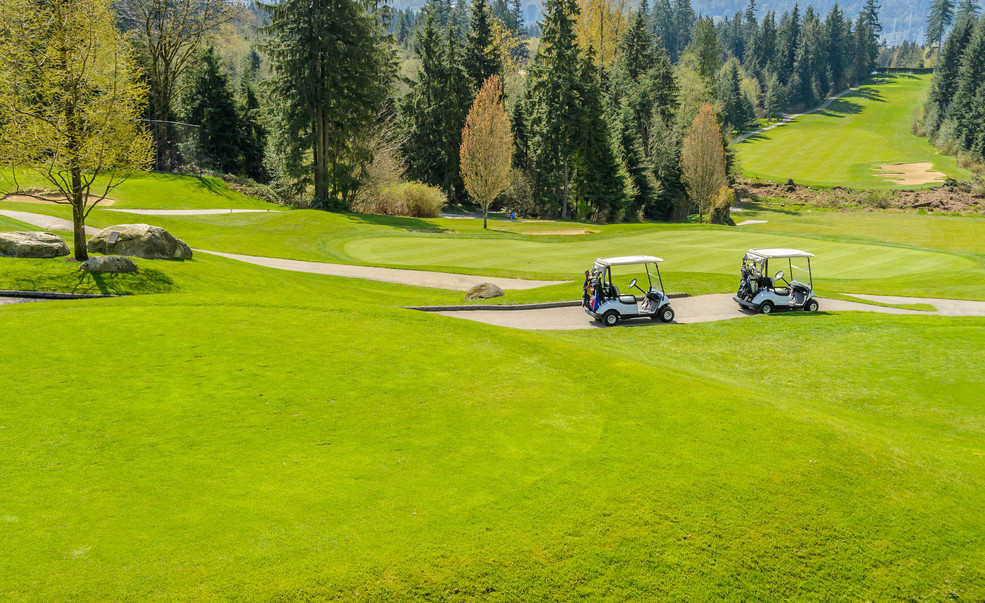 ---
Biking Rentals:
Adventure Outfitters - Your one stop resource for outdoor gear, sales, rental, service and outings.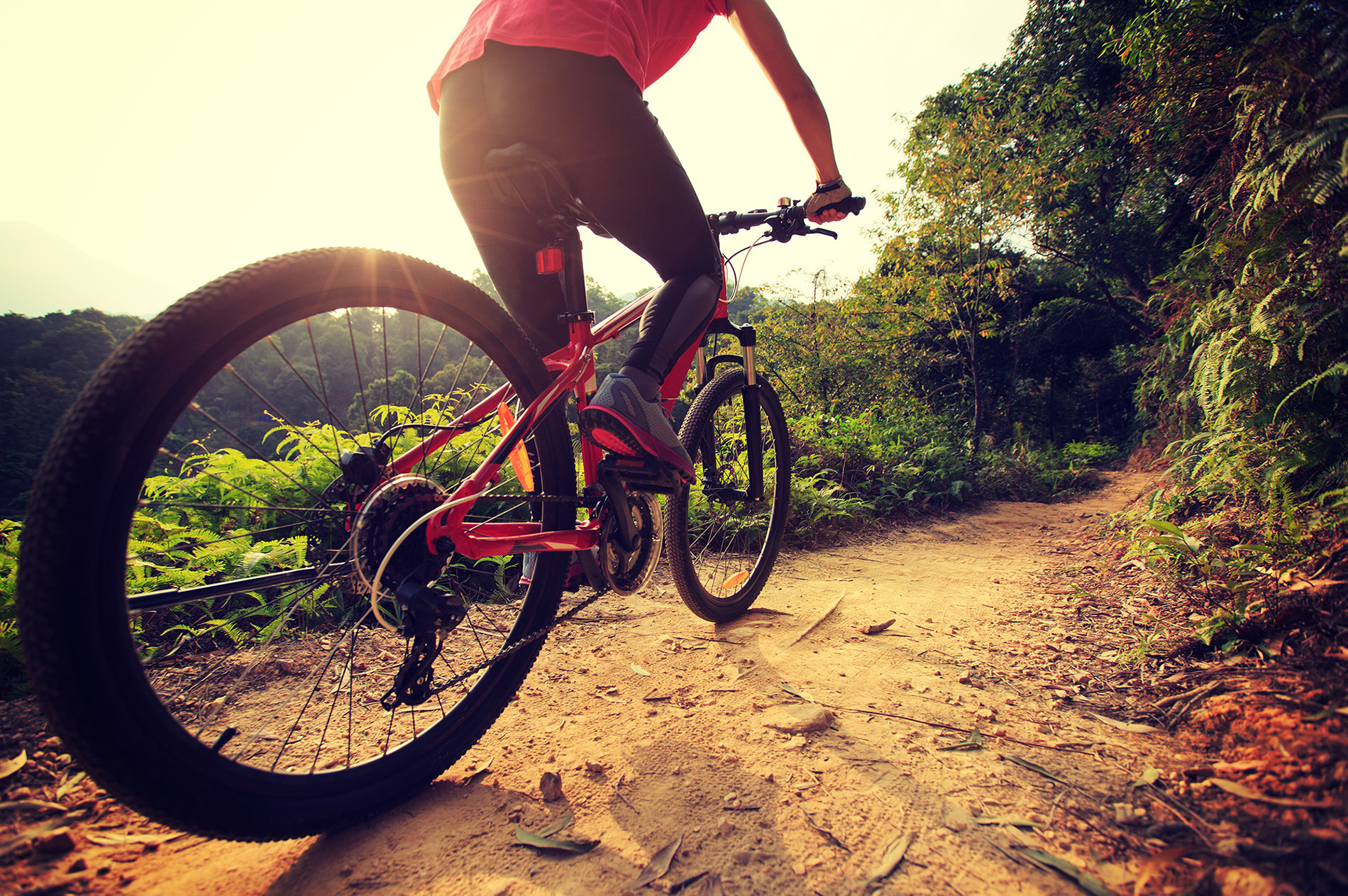 ---
Horse Back Riding:
Wild West Campground and Corral - Also sleigh rides in the winter
---
Fishing:
Many lakes and rivers to fish
Fish Hatchery - Wild Rose-Enjoy a picnic on the hatchery grounds
---
Zoo/Animals:
Animal Haven Farm Zoo - A walk-through zoo with more than 100 animal specie
J.R.'s Petting Zoo - feed and pet the deer right here in Waupaca
Breweries & Tours
HH Hinder Brewing Company, Waupaca
Central Waters Brewing Company, Amherst
O'so Brewing Company, Stevens Point
Stevens Point Brewery, Stevens Point
Pigeon River Brewing Company, Marion
Kozy Yak Brewery, Rosholt
Bare Bones Brewery, Oshkosh
There are many more microbreweries in the surrounding area. Just ask us!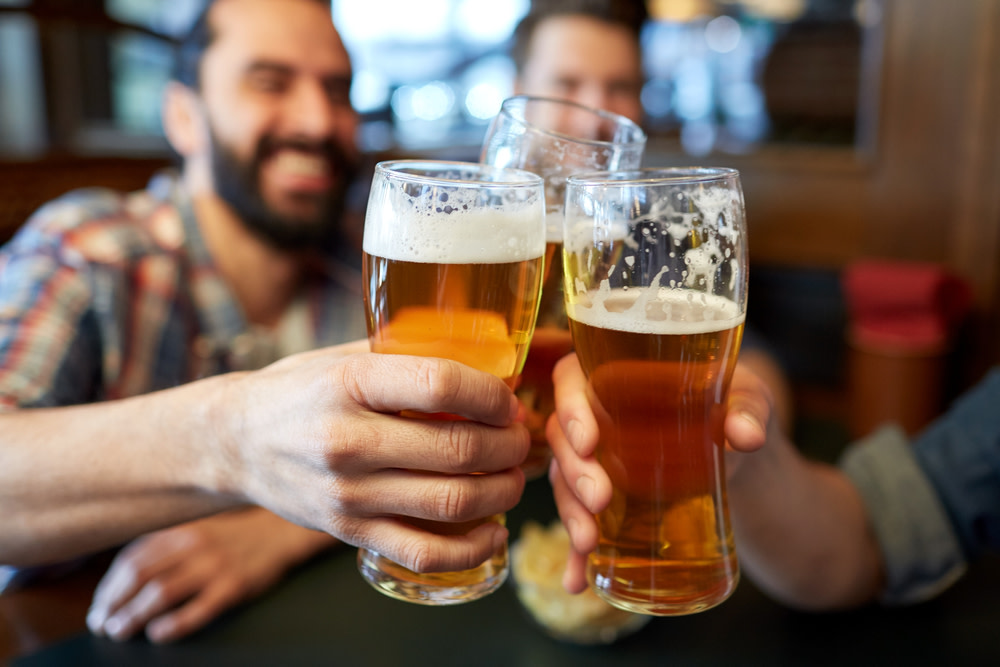 Shopping
Gifts & Luxuries
Mainstreet Marketplace - Don't miss the homemade fudge
Antiques on Main-Fun finds on 3 floors
Lucky Tree-Happy, eclectic gifts
Waupaca River Gallery & Gifts - Art gallery, gift shop
Raspberry Connection-Christian books, gifts, and more
Cottage Garden Farms-Home décor, outdoor garden, year-around Christmas wing
Wild Rose Antique Mall-30 miles south of Waupaca
Clothing
Panache-Fun, classy boutique, is one of a kind
The Revival-Chic, unique, affordable for home and wardrobe
Christine's Boutique-Unique clothing and jewelry boutique
Cottage Garden Farms-Clothing, scarves, accessories
Anne's Hearts Desire Boutique & Gifts -Women clothing and more
Furniture
Stange's of Waupaca-Uncommon furnishings to set your home apart
Hansen's-Furniture, appliances, flooring
Book Stores
The Bookcellar- Books, cds, lps, dvds, musical instruments and whatever else they can squeeze in
Dragonwings Book Store-Children's books, games, puzzles, puppets
Farm Markets & Flowers
King Berry Farm-Raspberries-yum, garden, vegies, fruits, gifts
Turners Farm Market-A must stop on your way to Hartman Creek State Park
SilverMist Garden Center-Large garden items and greenhouses for inspiration
Bonnies Bloomers-Cut flowers and arrangements and more
Graziano Gardens -Garden Center and design
Salons
Dining
Chain O' Lakes Area
Clearwater Harbor Waterfront Restaurant & Bar-On Taylor Lake, Indoor & Outdoor Dining, Music/Bands
Wheelhouse-Casual Indoor and Outdoor Dining, Views of the Chain, Try the Pizza, Music
Scoopers-Adjacent to the Wheelhouse, Ice Cream Delights
Chain Bar & Grill-Large Outdoor Patio and Indoor Dining, Try the Gumbo Soup
Indian Crossing Casino-Historic, On The Water, Pull Your Boat Up, Bands
CHEF CHU'S-Good Chinese, Sit-Down Vs Buffet, Cheesecake
Z's Bakery & Java Hut- Sometimes You Need Another Cup of Java
Wildflower's Restaurant- Lunch with a good variety of American cuisine
Downtown Area
T-Dubs Pub-Small, Cozy Irish Pub Atmosphere, Great Food, Great Service, MicroBrews
Simpson's-Wisconsin Supper Club Vibe, Family Owned 75+ Yrs, Outdoor Patio, Get a Brandy Old Fashion
Little Fat Gretchens-1950 Diner Vibe, Homemade, Good Pies
Weasels-Casual Bar/Restaurant, Pizza, Try The Lamb Burger
Paca Pub-Casual Bar, 80 Inch TV For The Games
Aquamos Coffee Collaborative- Fast, Friendly, Cozy
Sulten Belly-Deli, Small Plates, Quick Bite
Secret Garden Cafe-Lunch in Delightful Victorian Home, Local, Organic, Changing Menu
Between
The Red Mill-Historic Setting On the Crystal River Serving Sandwiches, Soups, Ice Cream, Coffee
Par4 Bistro-FoxFire Golf Course, Indoor + Patio
J R's Sportsman's Bar & Grill-Woodsy With Wood Burning Fireplace, Watch The Games
Culver's-You Know--CUSTARD
Crystal Lounge-Casual Bar/Food, Fish-Fry
Waupaca Woods-In The Waupaca Mall, Generous Portions, Comfort Classics
Schueller's Great Exspechtations-Salad Bar and More
Not Too Far Away
The Millstone of Iola Mills-Historic Mill in Iola, Lunch, Gelato
Pine Tree Supper Club-Traditional Wisconsin Supper Club Located East On Hwy 54 Toward New London
Nauti Turtle-On The Wolf in Fremont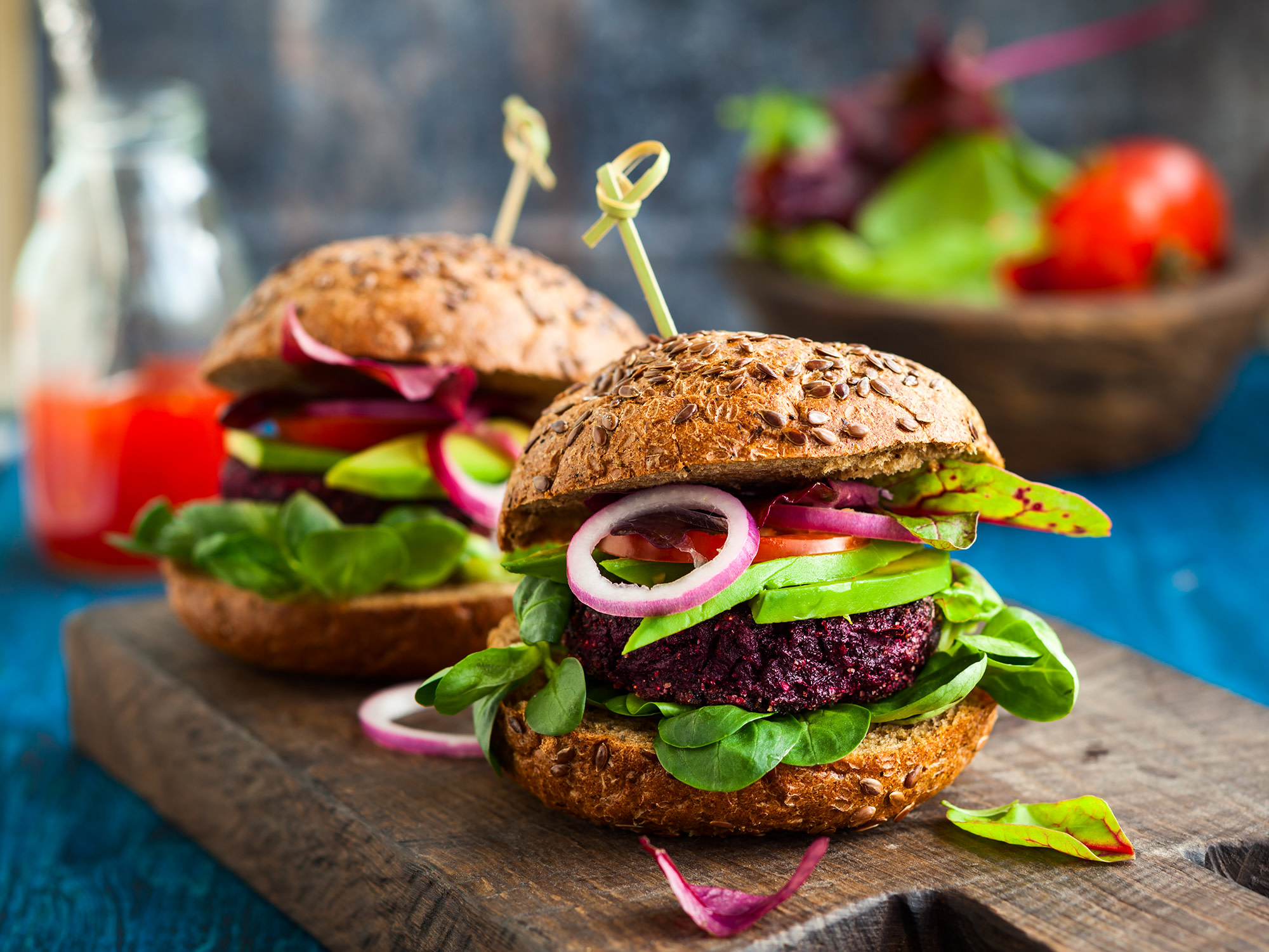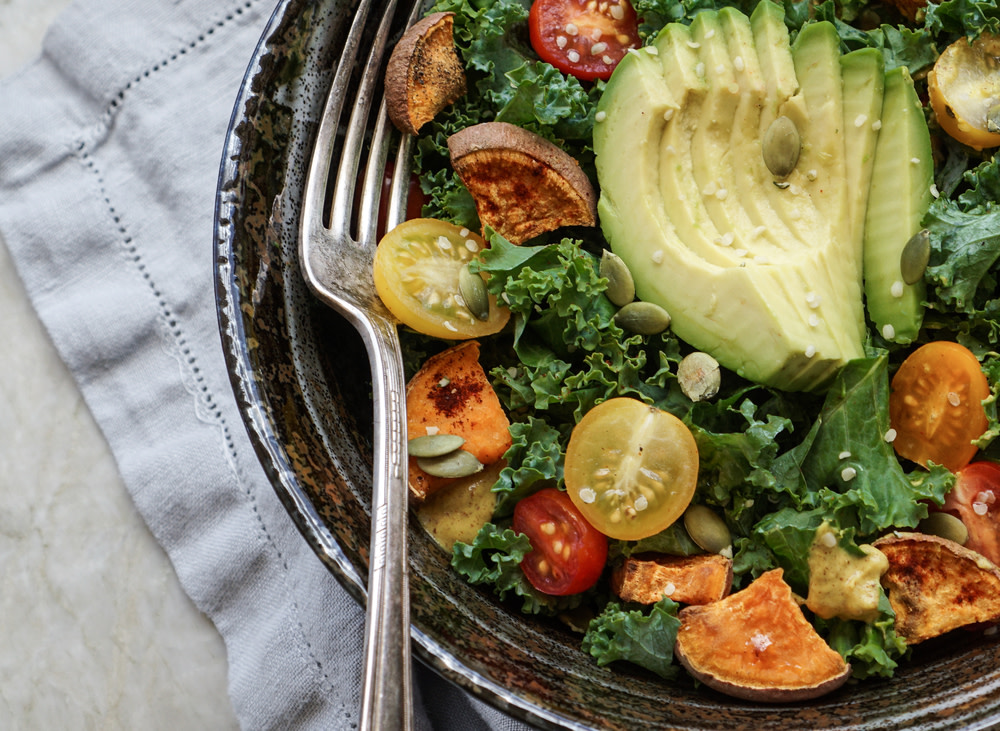 Events
Midwestern Rodeo-Manawa, One of the Midwest's Largest Rodeo, A Wild Time!
Midwest Renewable Energy Fair-Custer, Over 200 workshops and exhibitors share information on clean energy and sustainable living
Waupaca Strawberry Fest-Waupaca, downtown art/craft fair with more than 100 vendors , strawberry shortcake, live entertainment, great food and more
Waupaca Arts on the Square-Waupaca Celebrates the Arts! Street dance, juried art, art workshops, music, food, theater, dance and more!
Waupaca Area Triathlon-Begins at South Park, 1/2 mile swim, 20 mile bike, 3.1 mile run. Short course also available. Kids triathlon too.
Chain 'o Lakes Blues Festival-Indian Crossing Casino, Waupaca, great music feature some of the best blues bands in Wisconsin.
Hidden Studios Art Tour-Ten Studios, showcasing 25 artists, open their doors to the public. Explore winding roads, quaint communities and fine art in the fall season
Iola Old Car Show-Over 300 acres that showcase more than 2,200 show cars, 4,200 swap spaces, 1,000 car corral. One of the biggest events for auto enthusiasts in the America.
EAA -Oshkosh, world's largest fly-in gathering and one of the world's largest aviation events, with a total attendance of 500,000. Daily air shows, nearly 1,000 forums and workshops and 800 exhibitors.