May 4, 2020
COVID-19 Policies & Procedures
By: Kerri Thiel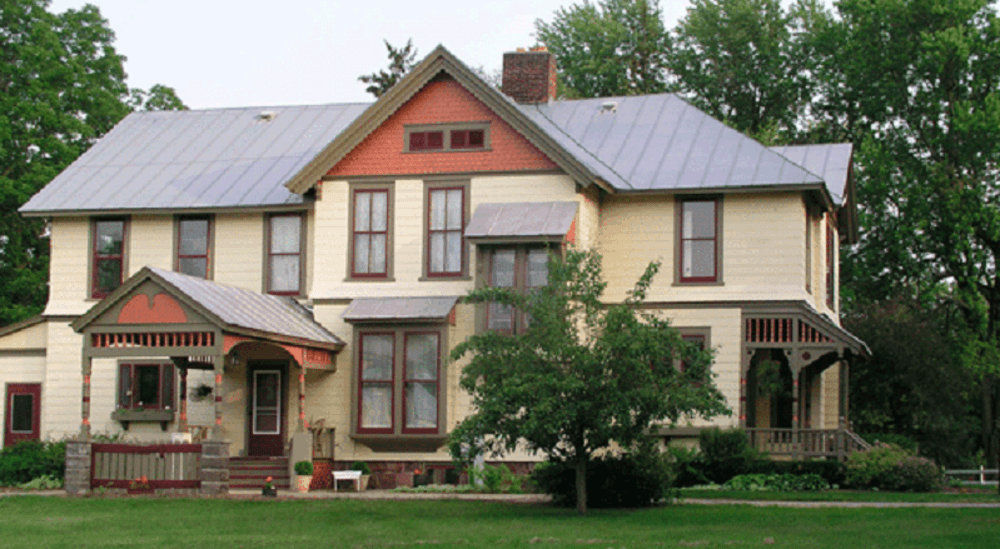 The Apple Tree Lane Bed & Breakfast is a small 5-room inn, on 7+ acres and river frontage, located in naturally beautiful and tranquil Waupaca, WI. As reflected in our reviews, we are very proud of our reputation of serving our guests with the highest quality and service since 2006. Cleanliness, hospitality, and attention to detail has always been our commitment to you. We will use all safety and cleanliness in compliance with guidelines established by both the Centers for Disease Control and Prevention (CDC) and the World Health Organization (WHO). Not just in this unprecedented time, but always, we will work hard to ensure your wellness and peace-of-mind for our guests.
Impeccable Cleanliness
We will use cleaning products and processes recommended to address the COVID-19 virus by the CDC and WHO.
1. We have completed a thorough deep cleaning of all our rooms and common areas.
2. We will temporarily remove all decorative pillows from the guest rooms.
3. Since not all guests use our robes, and we would remove them from the room to wash whether they were used or not, we will temporarily remove all robes from the rooms. However, upon check-in, you can request them.
4. We will leave your room undisturbed, but please ask us if you require anything such as clean towels or other.
5. We will wash all linen and towels after check-out.
6. As always we will clean and disinfect guestrooms and attached private bathrooms, including, but not limited to, light switches, doorknobs, remotes, clocks, and hard surfaces. In the hallways and common areas, we'll continue to disinfect hard surfaces, handrails, light switches and doorknobs.
7. We will not be providing guest masks, so please bring your own if you choose.
8. We have hand sanitizer on the entry hall desk, prior to the staircase. We ask that you use it immediately upon arrival.
Self Check-In & Self Check-Out Procedures
1. With social-distancing now being the norm, and much of that may continue for a while, we will be implementing self-check-in and self check-out. We will provide you our simple keyless lock entry code prior to your arrival. Then, upon arrival, we will have a welcome/informational letter and a key to your room, awaiting you in your guest suite.
Social Distancing
1. You will still receive the service you have come to expect with us, as we will be available by phone, text, or email is we can be of assistance or if you have any questions about the inn, room, or our area. In that way, we ensure privacy, social distancing, and safety.
2. With several common areas to enjoy, including our quaint covered porch, please use them, but we respectfully ask you to practice appropriate social distancing.
Breakfast
1. You have a breakfast choice:
a) We will continue to offer our full-plated breakfast. Guests can continue to eat in our beautiful dining room unless the number of people in the room exceeds the current social distancing recommendations. We can then stagger our breakfast times to ensure these requirements.
b) As always, weather dependent, you can have breakfast outdoors on our quaint covered porch or on our patio
c) You can have a grab & go continental for those on the move.
d) We can deliver your breakfast to your room, which is complimentary for our suite rooms.
2. When preparing breakfast, we will be in compliance with all established guidelines, of the CDC and WHO, including using gloves and masks and continual sanitation of work areas.
Cancellation Policy
Lastly, we so look forward to your stay. However, because the health and safety of our guests, and innkeepers, remains of utmost importance, we ask all guests who are exhibiting signs of illness or could be ill due to exposure to the virus within the past two weeks, stay home and recover under the guidance and care of a doctor. We have changed our cancellation policy to 72-hours to give you more flexibility.
We appreciate your patience and consideration during these uncertain times. See you soon.